Committee for the Year 2023/2024
Co-presidents   —  Nithulya Gunathilake and Ivon Santhakumar
Crew members —  Vihara Seelanathakuruppu, Zainab Mihlar, Jenniliya Jeyakumar,
                          Glory Kuruvitaarachchi, Elona Fonseka and  Mathisha Rajapaksha
Teachers-in-charge   — Ms. Suchithra Alphonso, Ms. Augusta Anthonymuthu, Ms. Malinthi Mendis,    
                               Ms. Sanduoni Fernando and Ms. Ranmini Kumarasiri
About Us
The Technical Crew of St. Bridget's Convent which is operated under the media unit, are a group of students who work behind the scenes to control the technical aspects of various events and programs. We collaborate and interact with other clubs and societies while providing an opportunity to experience the stage from behind the scenes.
The members of the crew possess knowledge in handling equipment required and is committed to ensure that the programs run smoothly.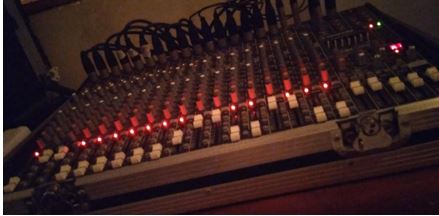 Activities
Although the members are frequently challenged and inspired to take risks, we do our best to carry out the programs flawlessly. 
By being a part of the crew, the students not only expand their technical knowledge but will also develop many skills such as time management, critical thinking, leadership and communication.
Science Day, Commerce Day, Cultural Day, Confirmation Service, Corpus Christi, Children's Day, Teacher's Day, Prize giving and the Carol Service are a few of the main events that we contribute towards with our services annually.
The students in Grade 9 and above are eligible to join the tech crew at St. Bridget's Convent.
The only requirement is a desire to learn, discover and explore!