Tamil Literary Association
Committee for the Year 2023
1st  Row Seated: Left – Right
Saruka Thevananthan (President), Ms. Mathiny Vivekananthan (Teacher-In-Charge), Mrs. Yvonne Hettige (Deputy Principal), Rev. Sr. Sujani Fernando (Principal), Ms. Grace Jeevaraj (Teacher-In-Charge), Kanishkha Suresh Kumar (Secretary) 
1st  Row Standing: Left – Right
Adrina Fernando, Stacy Fernando (Vice President), Joanna Machado (Asst. Secretary), Novotna Pierce Satheeshkumar (Co-Editor) 
2nd  Row Standing: Left – Right
Krishma Linton (Co-Editor), Arthika Sivabalasundaram (Treasurer), Adshaya Sutharson (Asst. Secretary), Subanki Subaschandran (Asst. Treasurer)
About Us
Language is not only a tool which is used by many in the world to communicate but is also a form of expression of people's thoughts and opinions through music, dance and drama. The Tamil Literary Association of St. Bridget's Convent, aims to ignite creativity and interest in the Language, Culture and Traditions of one of the world's ancient languages, Tamil. 
The origin of Tamil traces back to the beginning of the civilization. With time, not only the language but also the traditions and belief systems connected to it have undergone changes to adapt to the ever-growing world while not losing touch with its roots.
Tamil being one of the only 10 languages that still exist, we, the members strive to keep it and its mysteries alive and pass it onto the next generation of Bridgetines to carry on uncovering the secrets it holds for centuries to come.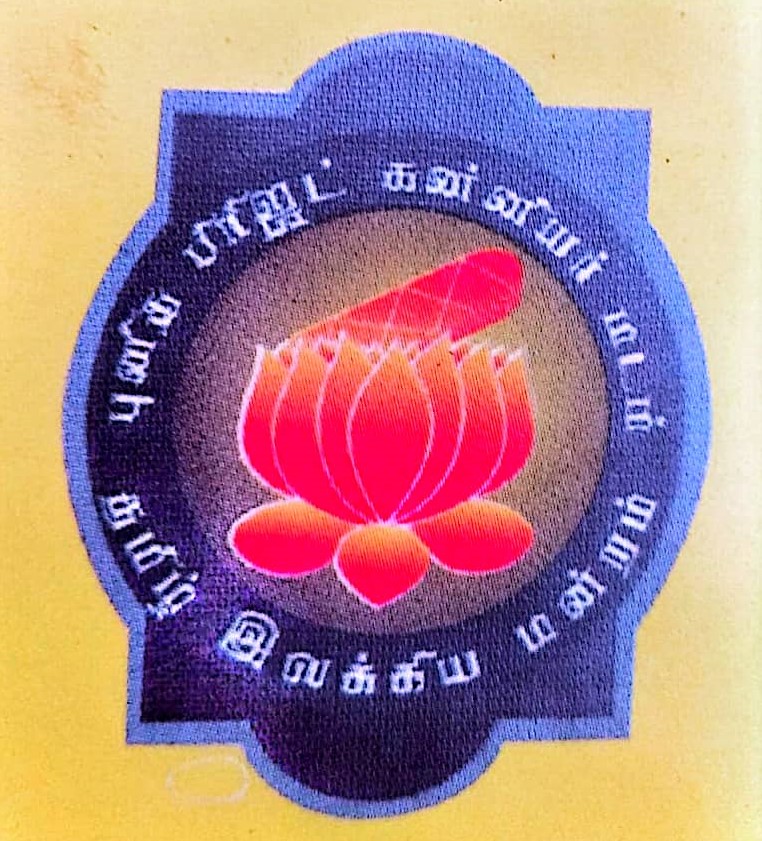 Annual Cultural Day – HERENCIA'23
"HERENCIA" the Spanish word for heritage was the annual cultural day put together by the Sinhala, Tamil and English Literary Associations with the spirit of "Enhance Unity. Embrace Diversity", on the 22nd of June 2023. It was a show of our deep-rooted culture and diversity where our young Bridgetines were given the chance to display their talents
It was a day full of non-stop entertainment including a variety of items such as dance, music, drama and choral speech, in all 3 languages, with something for everyone to enjoy. It was open to students above Grade 10, and the students from the invited schools from around the country.
"Life in the Village" and "Dancing through the Eras" were 2 items organized and trained by our very own members and the Grade 12 students. The Sinhala Literary Association joined hands with us to organize "Combination of Tamil and Sinhala Festival Songs and Dances".
Performed by students from Grade 7 to 9, "Life in the Village" took the audiences through a day in a farmer's life. "Dancing through the Eras" depicted the evolution of dance from past to present. It contained a range of dances like Bharatanatyam, Retro, free style, couple dance and folk. This was displayed by students from Grade 10 to A/L. "Combination of Tamil and Sinhala Festival Songs and Dances" was a showcase of unity by the Grade 6 students of the school. It brought forth the co-existence of people who come from various backgrounds in our country.
Interschool Competitions – St.Benedict's College
Our Bridgetines once again brought pride and glory to their Alma Mater at the inter school
competitions organized by the 77th Tamil Literary Union of St. Benedict's College, Colombo-13,
on the 4th of May 2023.They were presented with the certificates on the Tamil Day of St.Benedict's College, the 19th of June 2023.
Our students were awarded the following places:
| | | |
| --- | --- | --- |
|   | JUNIOR CATEGORY | 3rd – Anjanah Dinesh |
| ESSAY | INTERMEDIATE CATEGORY | 1st – Toolikkaa Neil |
| | | |
| --- | --- | --- |
| POETRY | JUNIOR CATEGORY | 3rd – Sandria Niroshan |